Top Notch Consignments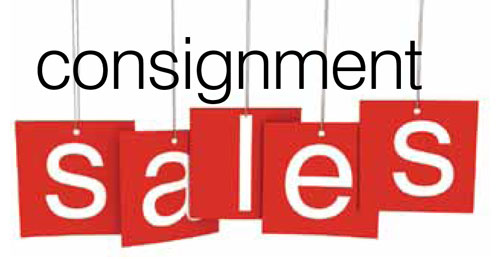 TOP NOTCH SIGNATURES IS ACTIVELY ACCEPTING CONSIGNMENTS!!!!!

WE ARE ACTIVELY ACCEPTING CONSIGNMENTS!!!!!!!!

Final Sale price over $2500 , you get 93% of the sales price ( Top Notch Signatures pays all ebay and paypal fees )


Final Sale price between $1000-$2499 , you get 92% of the sales price ( Top Notch Signatures pays all ebay and paypal fees )             

Final sale price between  $100-$999 , you get 91% of the sales price ( Top Notch Signatures pays all ebay and paypal fees )


 Final sale price between $50-99 , you get 90% of the sales price ( Top Notch Signatures pays all ebay and paypal fees )


Final sale price between $25-49 , you get 89% of the sales price ( Top Notch Signatures pays all ebay and paypal fees )       

    Final Sale Price below $25 , you get 87% of the sales price ( Top Notch Signatures pays all ebay and paypal fees )
WHAT IS TOP NOTCH CONSIGNMENT PROGRAM?
Have you ever had items signed items that are laying around the house and rather have cash. Our consignment program provides a hassle free option, that can help provide you with fast cash. How it works is you send us your items, and we will either list them on our eBay starting at .99 cents and put a no reserve auction for week. We pay all eBay fees, and ship all items out, and will send you the money for the item as soon as your item is paid for and sold.
HOW DOES IT WORK?
Step 1: Email us at Topnotchsignaturesfl@gmail.com or go to the contact us link on our website, and let us know what you want us to consign for you. and we will discuss details
Step 2: If items your items are accepted, we will have you ship them to our location.
Top Notch Signatures
Attn:Jason Bolton
75 N. Woodward Avenue
Ubox 64736
Tallahassee, FL 32313
and add a piece of paper with your 
Name:
Phone Number:
Email:
Step: Sit back and relax and we will do the rest. We will have items listed within 1-3 business days. Once items are sold we will contact you immediately and send you payment in your preferred method.
ITEM REQUIREMENTS
-Item must come already certified by one of the top authentication companies or obtained in person
companies we accept
PSA/DNA
James Spence Authentication
BECKETT
TRISTAR
STEINER
FANATICS
PALM BEACH AUTOGRAPHS
etc.
Still feel free to message us if your item does not meet these requirements because we may still be able to help you.